The Last Chance Matinee

by Mariah Stewart
Series: The Hudson Sisters #1
Published by Gallery Books on March 21st, 2017
Pages: 432
Goodreads

When celebrated and respected agent Fritz Hudson passes away, he leaves a trail of Hollywood glory in his wake—and two separate families who never knew the other existed. Allie and Des Hudson are products of Fritz's first marriage to Honora, a beautiful but troubled starlet whose life ended in a tragic overdose. Meanwhile, Fritz was falling in love on the Delaware Bay with New Age hippie Susa Pratt—they had a daughter together, Cara, and while Fritz loved Susa with everything he had, he never quite managed to tell her or Cara about his West Coast family.

Now Fritz is gone, and the three sisters are brought together under strange circumstances: there's a large inheritance to be had that could save Allie from her ever-deepening debt following a disastrous divorce, allow Des to open a rescue shelter for abused and wounded animals, and give Cara a fresh start after her husband left her for her best friend—but only if the sisters upend their lives and work together to restore an old, decrepit theater that was Fritz's obsession growing up in his small hometown in Pennsylvania's Pocono Mountains. Guided by Fritz's closest friend and longtime attorney, Pete Wheeler, the sisters come together—whether they like it or not—to turn their father's dream into a reality, and might just come away with far more than they bargained for.
From New York Times bestselling author Mariah Stewart comes the first novel in her all-new series, The Hudson Sisters, following a trio of reluctant sisters as they set out to fulfill their father's dying wish. In the process, they find not only themselves, but the father they only thought they knew.
From the Preface, The Last Chance Matinee:
Everyone is familiar with the adage "write what you know"; it's a saying that has dictated much of my decades-long career in publishing. But this time, it was what I (or rather, my mother) didn't know that formed the basis for this first book in my new Hudson Sisters series.
When my mother was in her mid-forties, she received a letter from a woman named Alice, the wife of her recently deceased cousin Bill. Alice thanked my mother for the sympathy card she'd sent her, and finished her note by saying, "You do know that Bill was your half brother, right?"
Ah, no. She did not.
…Of course, I was fascinated. My grandfather died when I was four or five years old, and I have very little memory of him other than his deep, hearty laugh. I've been thinking for years that this foundation of a love child and secret siblings would make a great story; but not knowing all the facts, I was free to fill in the blanks—and so I did. Years passed before I felt I had the right story in my head. This is that story. I hope you enjoy my version of what could happen under such circumstances.
---
The Last Chance Matinee by Mariah Stewart
My rating: 4 of 5 stars
The Last Chance Matinee is an thoroughly enjoyable read about the dynamics of family and the death of a parent. When the Hudson women lose their father they learn of the secrets he's kept; that he's had two families, two wives and his own siblings that he's only partially shared with them.
The dynamics between the three sisters is fascinating. Stewart quickly develops the backstories and personalities of Allie, Des and Cara as Fritzs' death brings them together in Hidden Falls. Cara is certainly the most engaging of the three. She's working through a deep betrayal but doesn't seem to hold any towards her father, and she's open to developing friendships with her sisters and spending the year working together. She's determined to try to understand her father better adding an element of mystery to the story.
Des and Allie share Honora as their mother and both have been fractured by Hollywood. Des has lived her life in a completely separate environment and has a hard time forming new romantic relationships, while Allie is bitter and hardened by work and personal failures. Bringing these three together, making them work as a unit, is going to be challenging.
Stewart does a great job building their relationships as they discover day to day common interests and shared experiences. The story is peppered with secondary characters, in particularly the effervescent Nikki, Joe, and aunt Barney, that drive activity and change the course of the sisters lives. And I have to say I love where the story left off. There's just enough to gleam what Cara's course forward looks like, and enough open to hope for a positive futures for Des and Allie.  I'm looking forward to following the story as the adventures of the Hudson sisters continues. 4 Stars and recommendation.
~Review by Cyndi
Purchase
---
Praise for The Last Chance Matinee:
"The combination of a quirky small-town setting, a family mystery, a gentle romance, and three estranged sisters is catnip for women's-fiction fans, and the backdrop of the faded movie palace adds a fascinating element to the story. Stewart's lively, warmhearted series starter [The Last Chance Matinee] will have readers eagerly awaiting the second installment."
—Booklist 
"A good read, with a nice blend of mystery, family drama, and romance. Readers will look forward to the next installment."
—Library Journal
---
Meet Mariah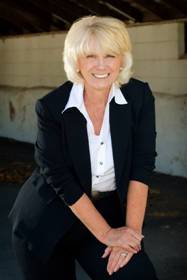 Mariah Stewart is an award-winning New York Times and USA Today bestselling author of numerous novels as well as several novellas and short stories. She lives with her husband and two rambunctious rescue dogs amid the rolling hills of Chester County, Pennsylvania, where she savors county life and tends her gardens while she works on her next novel. Visit her at mariahstewart.com and follow her on Facebook.com/AuthorMariahStewart , on Instagram @mariah_stewart_books and sign up for her Newsletter here