Red

by T.L. Smith
Series: Black #2
on April 6th, 2016
Genres: Dark Romance
Buy on Amazon
Goodreads


I received this book for free from in exchange for an honest review. This does not affect my opinion of the book or the content of my review.
A wound to the heart, a hole so deep.
Can it be fixed?
Or simply replaced?
People lie. Those closest to me, tell the most lies.
Do they not know who I am? What IÔÇÖm capable of?
Sometimes I wonder if they do. Because when I unravel their lies, they will be delivered to the hell I once visited. And it wonÔÇÖt be pleasant.
ÔÖá ÔÖá ÔÖá ÔÖá ÔÖá┬á4┬áStars┬áÔÖá ÔÖá ÔÖá ÔÖá ÔÖá
With T.L. Smith's new release Red ( Black #2), the craziness of Liam Black's life continues. Yes, you must read Black before you read Red. We were left with one heck of a cliffhanger at the end of Black and  I couldn't wait to find out just how this twist would play out. This is turning into an interesting series and it feeds any fascination I might have with the dark side of humanity. Smith is a pro at leading the readers mind down a path and throwing surprises out to keep you guessing.
The┬ástory picks five years post the end of Black. Smith frames up a┬ávery interesting explanation as to Liam's┬ástate. He now believes he is named Trace and he's firmly embedded with an MC club/group he wouldn't have wanted to be with – if he was truly himself. But┬áLiam, understandably, is NOT himself.He's not the Liam we met in Black. He's still raw and savage, perhaps more so. ┬áBut he is missing some fundamental human qualities. He knows nothing of his life before the last five years. It makes sense that what he's become IS what they want him to be.┬á
Liam is so changed that at times he felt a bit flat. In some ways, I get that his personality has changed greatly due to the circumstances of his life during the missing five years. He just lacked some of the charm I saw in him during Black. His relationship with Rose and Jake is also greatly influenced by this cold demeanor. It makes for a rather suspenseful read ~ will he or won't he re-learn to be human, to show tenderness towards what's left of his family? And will he ever understand that elusive feeling of LOVE?
Rose hasn't lost her spark one bit – she just turned into more of a momma-bear. She has so much to protect and her priorities are firmly in place. But she and Liam are really meant for each other. Jake worried me a bit only in that his feelings for Rose have morphed a bit and I could see him putting it all in jeopardy to protect her & the kids.┬áBut┬áeven Jake recognizes a loosing battle in going up against Liam for Rose. ┬áThese men may be tough as nails and have the ability to shut down emotions for "work", but when it comes to Rose & the family,┬áeveryone knows the score.
Once gain, T.L. leaves us with a doozy of an ending and a cliffhanger promising the end to a certain someone. Jake has been an enigma to me so I'm excited to see his story continue.
4 stars and series recommendation for a read on the dark side.
~Review by Cyndi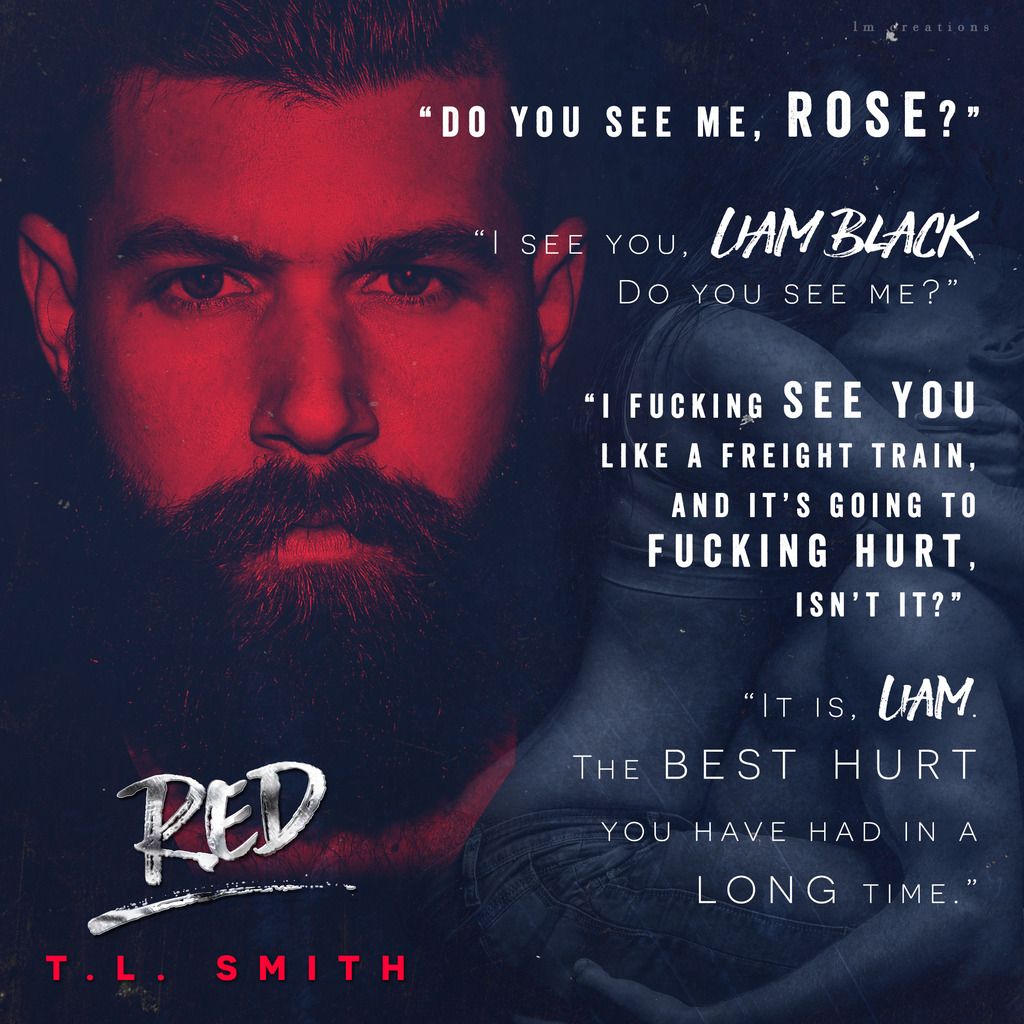 ---
Purchase
Ô£ª┬áAmazon US┬á┬áÔ£ª Amazon AU┬áÔ£ª Amazon UK┬áÔ£ª iBooksÔ£ª KOBO
---
CATCH UP ON THE FIRST ONE HERE ÔÇô BLACK
Ô£ª┬á┬áAmazon US┬á┬áÔ£ª Amazon AU┬áÔ£ª Amazon UK┬áÔ£ª iBooks┬áÔ£ª B&N
---